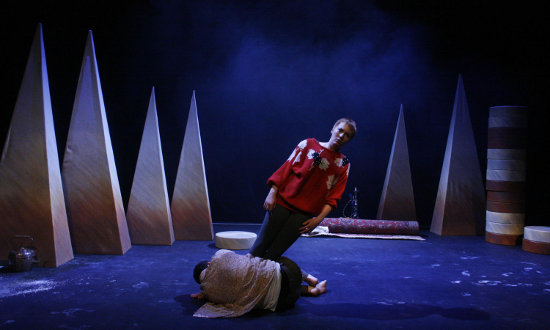 'Yeki Bood, Yeki na bood' is an Iranian saying to start a tale: 'There was a man, there was nobody.'
In 1976 a bemused Iranian man arrives on a military jet in London. He holds nothing but a suitcase, a complicated past, and a love of backgammon.
Stunning acrobatics and a breathtaking live score are used to tell the story of Roshan, a charming but ultimately flawed man, and his numerous adventures in a foreign and often frightening land. Backgammon becomes a seduction tool, cockney accents cause confusion and the Iran he once knew disappears after the Islamic revolution of 1979.