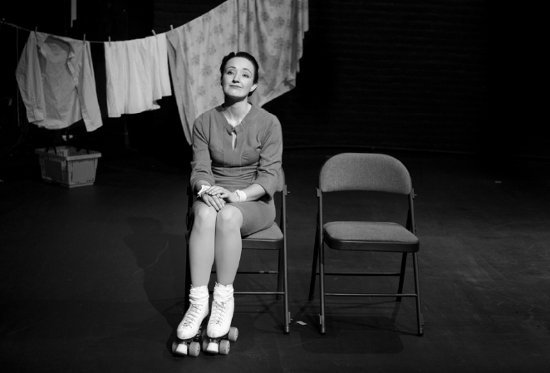 On roller-skates and in the air, two women revisit the interweaving stories of their past lives and loves – from the post-war optimism of the late 1940s to the domestic realities of the 1950s and beyond.
Bella Kinetica's new production combines circus disciplines with traditional theatrical devices and a cast of four physical performers to create an innovative show that tells a moving story. With evocative use of recorded memories and music from the eras, alongside breathtaking physical feats, Life On Wheels gives the audience a new perspective on the enduring friendship of women.
The show is performed entirely on roller-skates. This gives the four characters opportunities to represent physically the metaphors of their lives – spinning circles round each other, rolling in and out of each other's lives, and sometimes entirely lifting off into the air. The show features trick roller-skating, harness work, aerial hoop, silks, acrobatics and dancing.