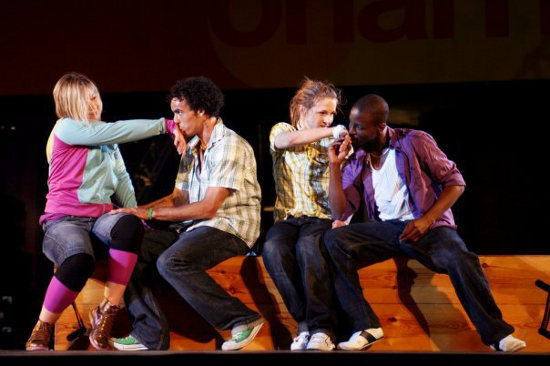 Loved Up is a light-hearted, fast-paced fusion of bungee and hip-hop centred around the pursuit of love.
Created originally as a collaboration between Vicki Amedume and Jonzi D, Loved Up works with a group of dancers using staging and equipment that allows the performers to explore new realms of movement. It follows its characters and their relationships in a show with old skool hip-hop overtones.
This popular show has been on the road since 2008, and recently toured across London as part of Showtime presented by Mayor of London and London 2012 Festival.