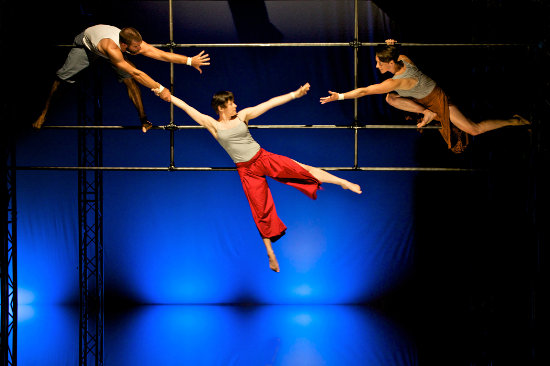 Not Until We Are Lost uses aerial movement to create atmospheric, exciting physical theatre in a series of short stories which explore what it is to be lost.
The show brings the audience into the heart of the action. The performance is viewed in new, innovative ways from within a unique set, featuring originally designed aerial structures. The images unfold above and around the audience as they journey through the narrative.
The aerial sculptures transform around the audience, creating physically and emotionally affecting environments. These shifts in perspective and gravity question how solid, how fixed, is the world around us?
Not Until We Are Lost has an original score from composer Graham Fitkin (twice winner British Composer awards) and features a choir from the local community put together especially for the show.