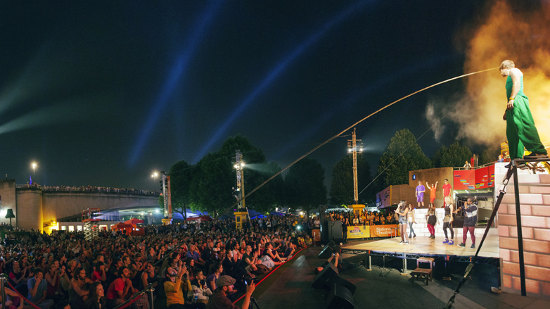 Fusing urban expression, creative technology and the fearless skill of youth, Project 3Sixty is a daytime street show, a night-time spectacle, a theatre show and a series of workshops.
Project 3Sixty can be the ideal finale show for festivals and large-scale events; it also moulds itself to any performance space, from high streets to theatre spaces to empty fields. Every performance has been different.
Experimenting with video art, projections and 3D mapping since 2008, the show has evolved as its technologies develop and its young artists learn new skills.
In 2012 Project 3Sixty presented a run of public shows at Victoria Park, Tower Hamlets as part of BT London Live, and the National Theatre as part of their outdoor festival Watch This Space.