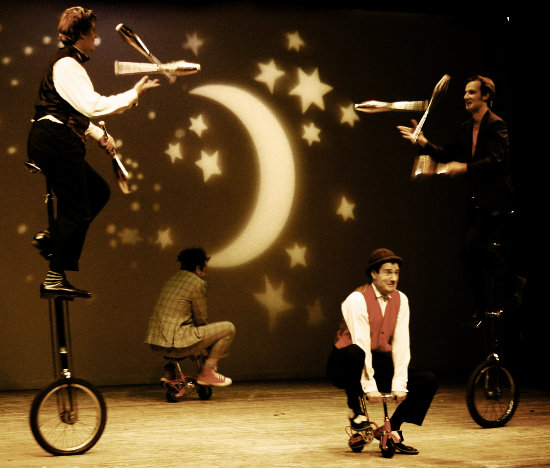 Fasten your seatbelts, smash hit comedy troupe Slightly Fat Features are cavorting into town with their hilarious show.
Part Monty Python, part Cirque du Soleil, witness astonishing physical skills and orchestrated mayhem. Gasp in wonder at dazzling feats, laugh till your belly hurts, and gorge yourself on a smorgasbord of theatrical invention.
Tiger taming, bullet catching, knife throwing, motorbike madness... An edge of your seat experience like no other; roll up and see the impossible become possible with your very own eyes.