To open the new year, Sideshow invited a selection of circus artists to respond to a simple question: what are you going to be working on in 2015? Here Sakari Männistö lays down a full-house of projects, new company Unstable King promise their rise to power will be swift and merciless, and Cirque Foetus begin a journey to the limits of rational understanding.
Sakari Männistö / Agit-Cirk
2015 is surprisingly busy for me, but there's also a good amount of time to be at home in Rovaniemi and to do more work within Agit-Cirk.
The year starts with the premiere of Gandini Juggling's 4 x 4 at London's Royal Opera House; that goes on tour later in the year, and I'm also performing in their show Clowns & Queens in the spring in France.
As for Agit-Cirk, Sceno is likely to premiere in May in Finland. It got cancelled last year because one of the performers got badly injured. He's been recovering though and we hope to be able to premiere it now. I'm the director and the show is an abstract circus piece with characterful acrobats and personalised ways of doing circus. In June we have Silence Festival in Kittilä, which is exciting because there are new people involved this year and a new creation team too. In the summer we are also continuing to develop and tour Komsio, our domed performance space.
September and October are filled with rehearsals for a new circus and spoken word show in Finland, premiering in October. Working title is Moderni ihminen & Multitalentti (Modern human & the multi-talent). Excitingly enough we (Agit-Cirk) are also taking over a large space in Rovaniemi for our rehearsals. I'm going to work on a new solo there which will premiere in 2017 or 2018. The space is also available for other projects and daily practice.
Practice runs through everything: daily routines and juggling exercise are key things for me. Work is always layered and timetables interlace; technique and training gives me the foundation for the work.
Unstable King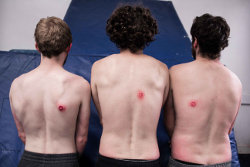 2015 is going to be the year we create some enemies and then destroy them. On top of this we will be finishing the making of our new show Game and showing it to people.
In January we have some creation time leading into a showing at Bristol Old Vic as part of Ferment. We're hoping from then on we don't have to lift any sort of production finger and people feed us opportunities.
We also plan on spending some more time learning ping pong juggling, which has so far proved too disgusting as all the training space floors are covered in pain, struggle and sweat.
We know we will be doing a showing at Circomedia in the autumn. On top of that we are in talks about other things, but as nothing is confirmed it would be too dangerous to our reputation to mention them.
Talking about reputation, we plan on building that. We are considering purchasing 5000 likes on our Facebook page to intimidate other companies.
This year we will also be releasing a comic and a video series on our YouTube channel. The series will chronicle all the games we invent and show us competing against each other and random people we force to play. It'll be action-packed (we're going for the feeling of The Raid 2 mixed with the depth of Cricket). We will also be building our pop-up arcade which will host our post-show gaming sessions for the audience to win and lose in.
A difficult issue we foresee this year is that lately our director has been wanting to spend more time with us outside of the rehearsal room. He says it's to do with the show but we think he doesn't have many friends. It's awkward but we're rolling with it. At some point we'll probably have to say something.
Circus Foetus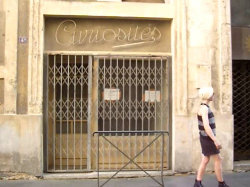 First of all, rather than being based half in Canada, half in France, we're moving our home base to Brussels. We're excited to see how the company will take root there and what encounters this may bring about. Our coming-out show which is currently in the final stages of creation - Or cirque - will start touring this year.
Our next collaboration together takes the form of two complementary solos in which one of us will be onstage and the other working as an outside eye. So we'll both be learning ways to understand and support each other's initial ideas. This came as the logical next step in our work together, as each project is as much a learning process as it is a process towards a final product. As for source material, lately Thomas has been thinking about black holes, gravitation and researchers who work towards discoveries that will be made long after their lifetimes. We're both inspired by the limits of theory and rational human understanding. I [Alma Buholzer] am always touched by philosophers and their logical processes, and I'm looking for a way to represent theoretical moves as physical moves. I want to combine this approach with vocal work and possibly a machine orchestra. We're excited to see how these two fields of research can work together and reveal each other.