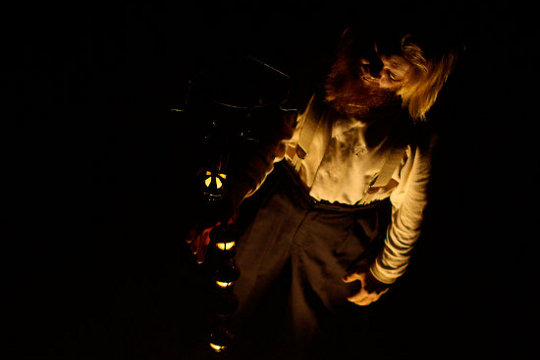 Finnish masterminds. Most countries with developed circus scenes have one of these – an established company that's gradually become a sort of umbrella or hub, working as producers for smaller companies and running laboratories and workshops. So alongside making their own work, Circo Aereo, founded in 1996 by Maksim Komaro and Jani Nuutinen, have lately worked with Race Horse Company on Petit Mal and been closely involved with the New Nordic Circus Network's laboratory Juggling the Arts, while in 2011 Maxim directed Gandini Juggling's Motet. Jani Nuutinen has meanwhile produced, and continues to tour, a trilogy of shows that celebrate objects in a sort of stripped-down, miniaturist circus.
Magazine
By John Ellingsworth on 21 January 2011 in
Reviews
There's excellent music choice. As tiny flickering lanterns, held one to a finger, are drawn sinuously through the air like the carriages of a train or the body of a lighted serpent: a French chanteuse, a singer in the night.