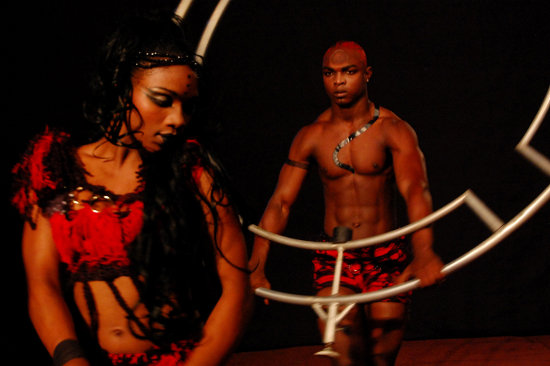 The UK's biggest (and, actually, only) festival dedicated to indoor contemporary circus, the CircusFest, formerly Circus Front, is a five-week biennial season of work at London's Roundhouse. The venue has a mega space and a studio space, and the festival accordingly programmes intimate work alongside 360 degree immensities. The roundhouse itself is steelier and darker than its European counterparts, and able to accommodate standing shows – an adapted version of NoFit State's Immortal came to the venue for the first Circus Front, and in 2010 Mutoid Waste Co. and an A-team of cabaret and burlesque performers took over the space for the immersive spectacle / iniquitous club night Trash City, with mixed responses.
To tie in with the live performance at the 2010 CircusFest there was a programme of talks (entertaining monster Gerry Cottle and Vanessa Toulmin, the director of the National Fairground Archive, among them) plus a series of circus-related films at the BFI.
Amid prestigious companies like France's Compagnie XY and Australia's Acrobat, Circolombia's boisterous and hard-edged Urban was the big hit of the 2010 edition.